We would like to invite staff and students to join our International Dot Day Celebration. Please wear anything with DOTS to celebrate. International Dot Day is celebrated by adults and children for boosting courage so that their creative potential is released. It is a great day to connect and collaborate, and also to celebrate self-expression.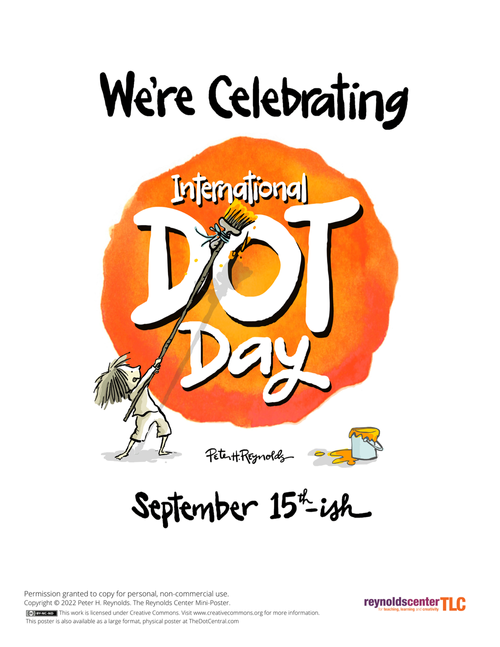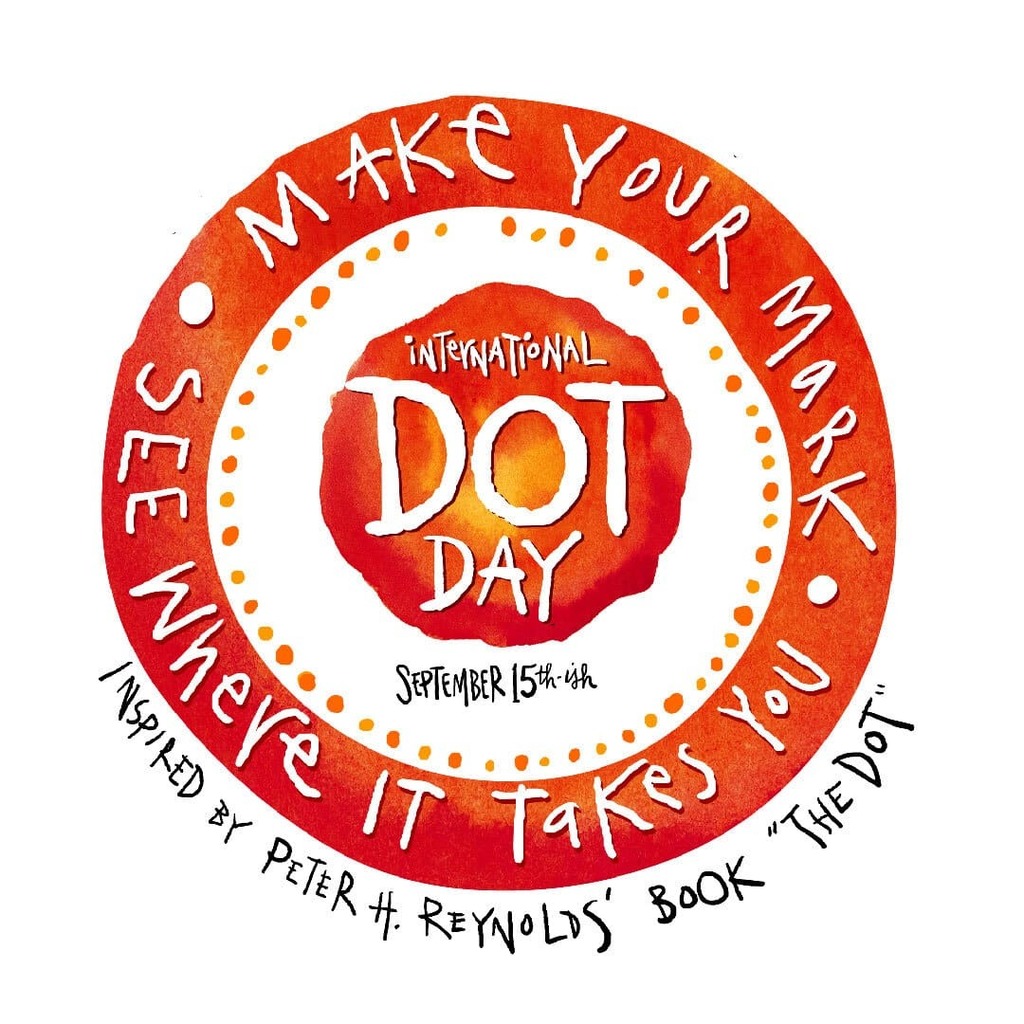 21st anniversary of 9/11.

Families, We are so happy to have all of our students back at Hyman Fine for the 2022-2023 school year. We would like to invite staff and students to show their Patriot pride to kick off the start of the football season tomorrow. Please wear Patriot's gear or red, white, and blue to celebrate. I know it's last minute, please don't feel obligated or run out to the store. Thanks and have a great night!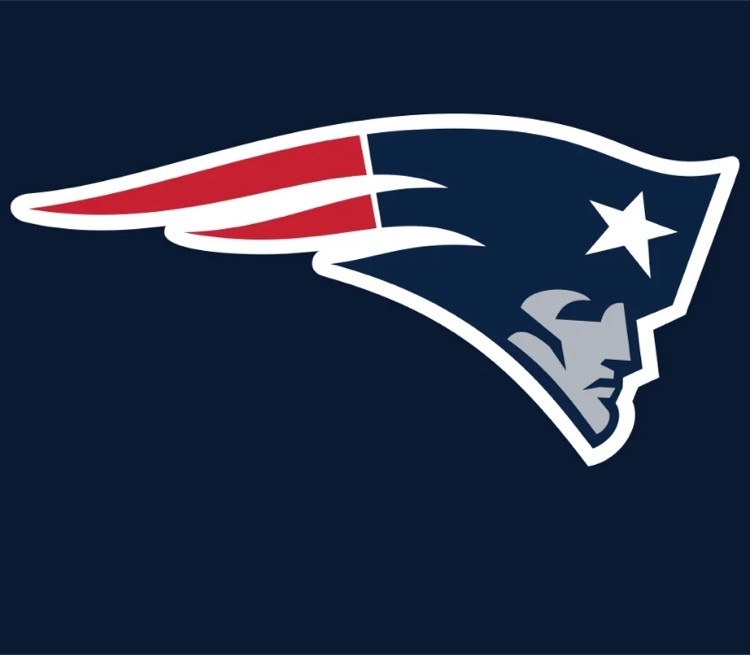 Successful first day of Kindergarten.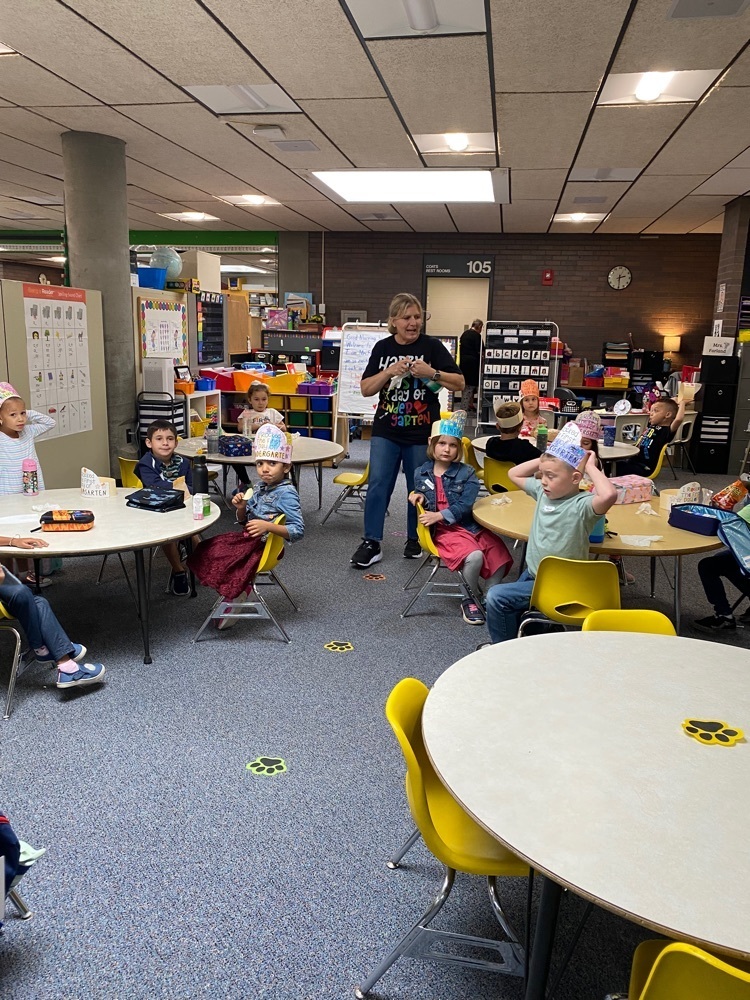 It was great havening kindergarten students and families back at HFES. Kindergarten orientation went very well today. Great job kiddos! We are looking forward to seeing you all tomorrow.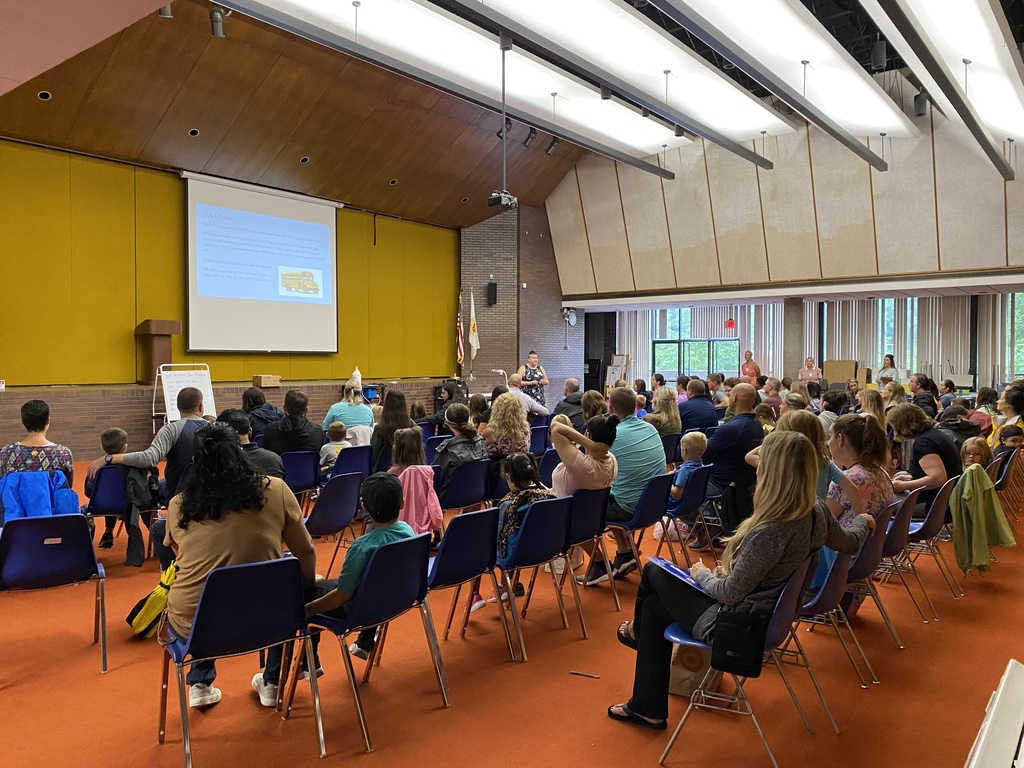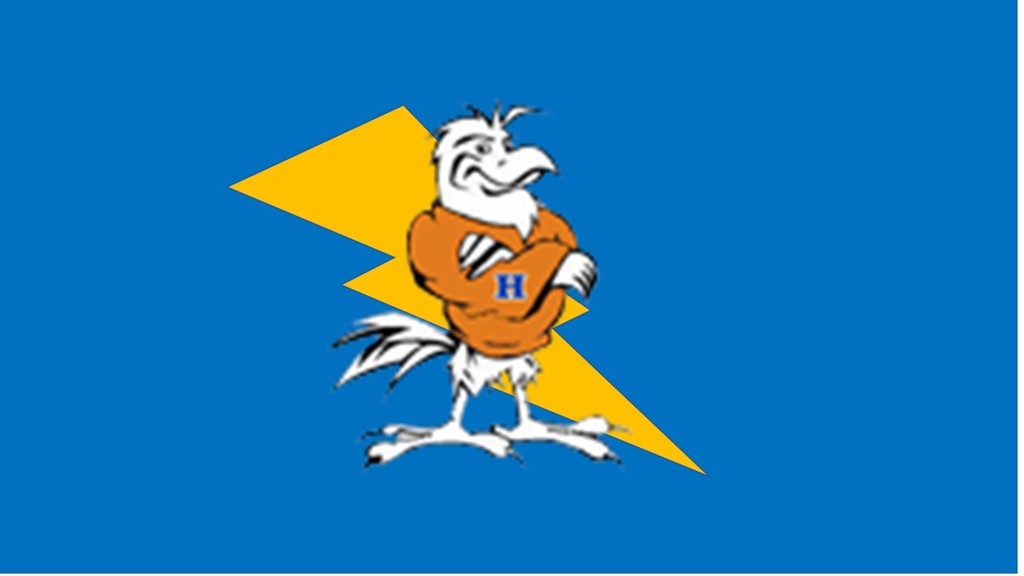 Heading home after an amazing fist day of school.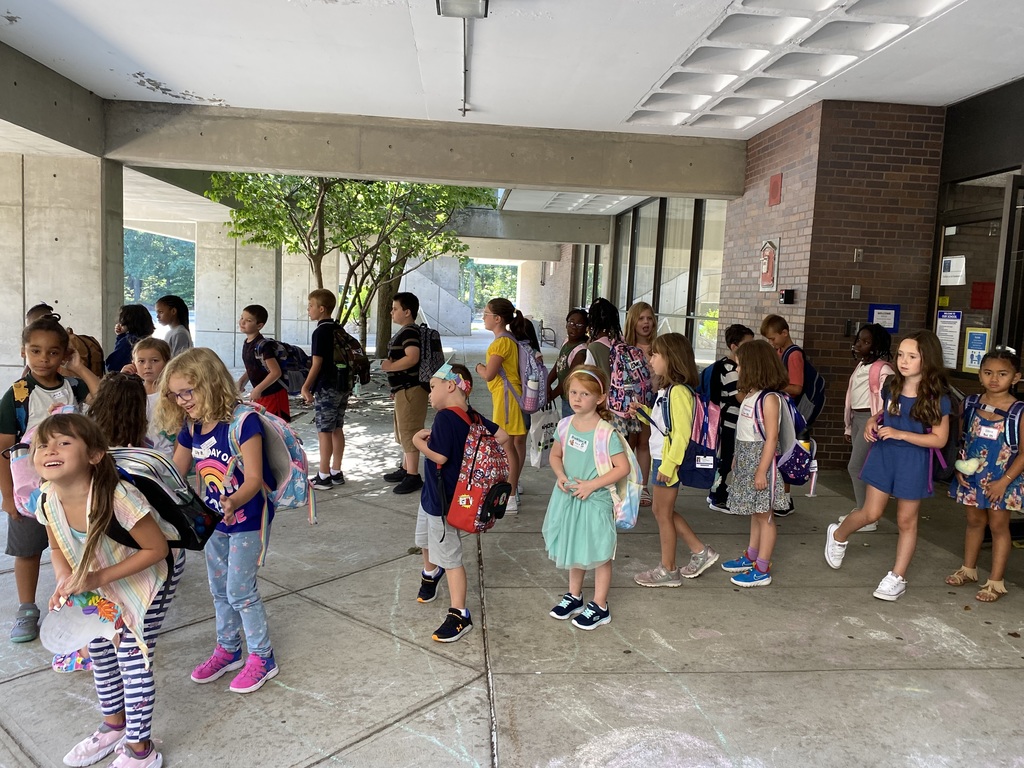 Mrs. Komejko's class wearing their 1st day of school hats.

HFES Hawk Hero's first day of school.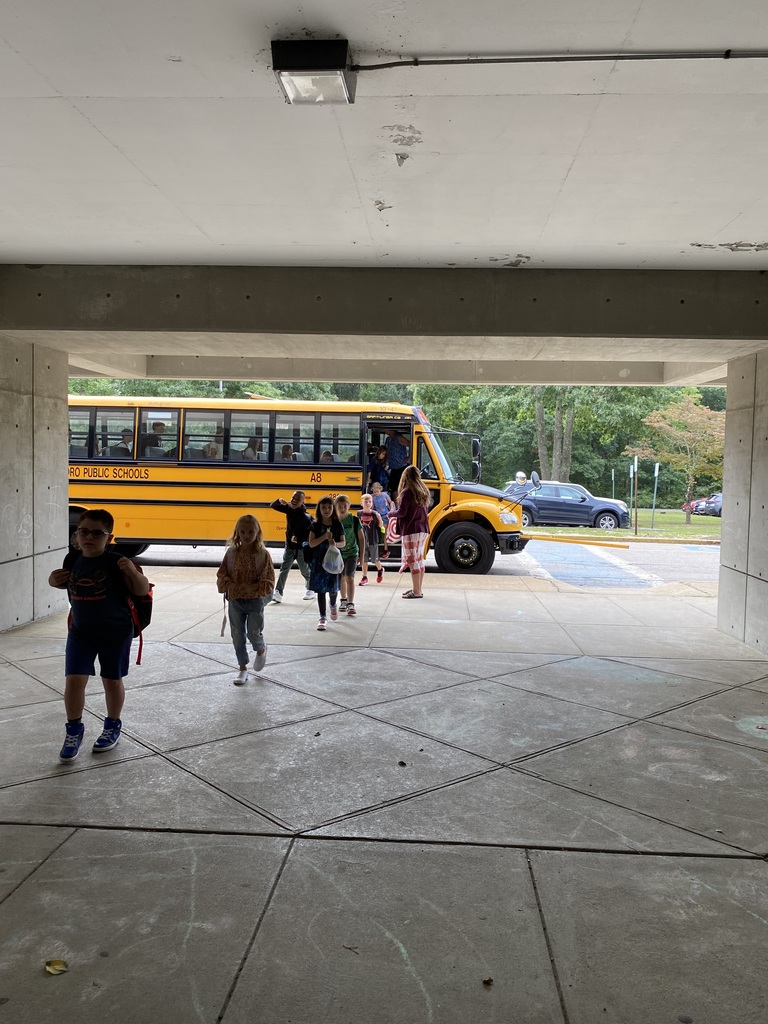 Welcome Center - Now Open!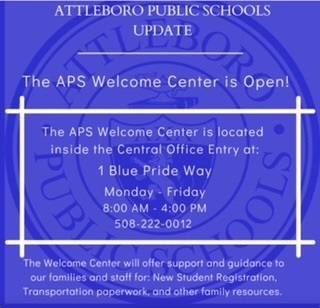 Registration & Transportation Updates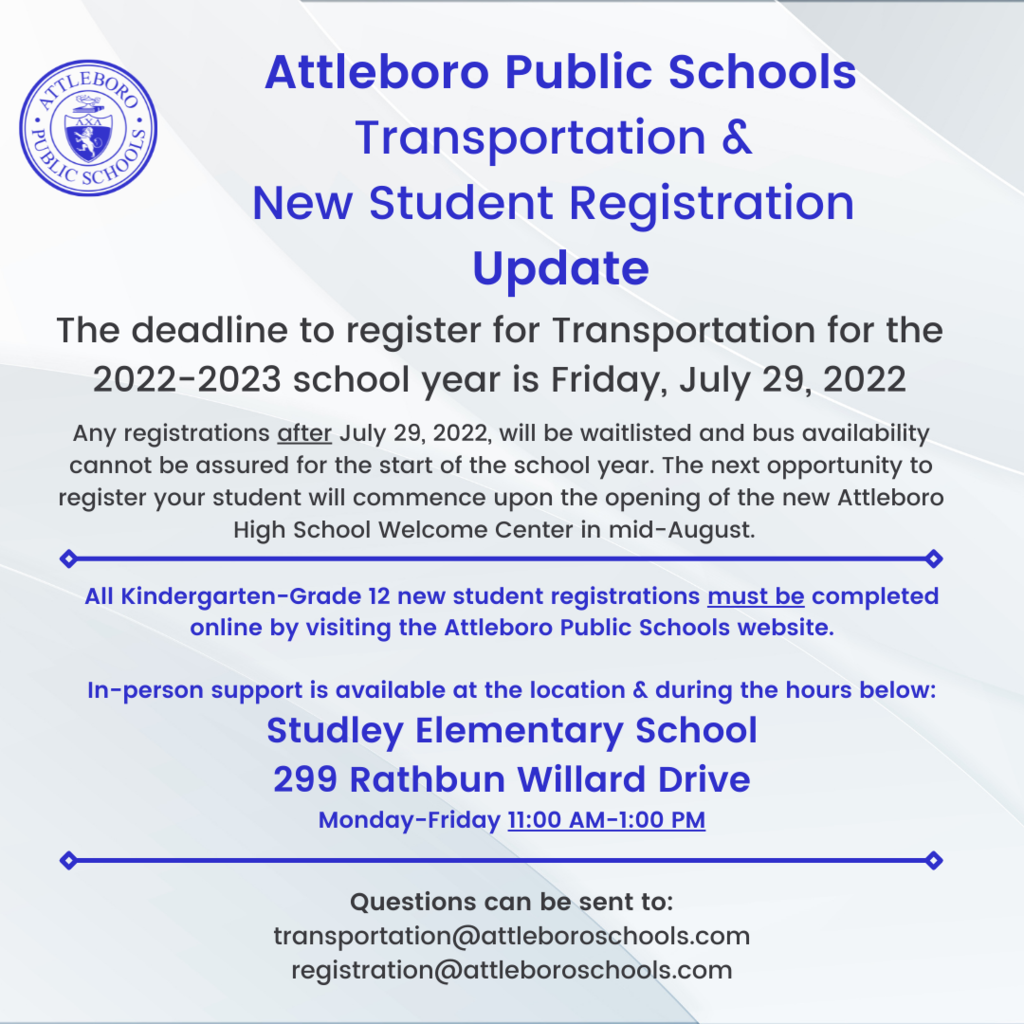 Dear APS Families, Due to ongoing construction, starting Monday, July 18, 2022, APS Transportation and Registration departments will be temporarily relocated. If any APS family needs support with registration, transportation, or work permits, please visit: Studley Elementary School 299 Rathbun Willard Drive Attleboro, MA 02703 Monday-Friday 8:00 AM to 3:00 PM During this time, families are encouraged to complete all registrations and work permits online. Please note that the best way to contact all Central Office departments is email: Registration:
registration@attleboroschools.com
Transportation:
transportation@attleboroschools.com
Work permits:
jvelazquezrivera@attleboroschools.com
Please see below for more information: Online Registration All APS Registrations must be completed online. Visit the link below and click 'online registration' for detailed instructions and more information. Please note that registration must be completed on a laptop or desktop computer.
https://www.attleboroschools.com/page/registration
Work Permits All minors working for an Attleboro business and in need of a work permit should visit the link below to download and complete a work permit. This permit can then be emailed to:
jvelazquezrivera@attleboroschools.com
Download work permit application here:
https://core-docs.s3.amazonaws.com/documents/asset/uploaded_file/3035/APS/2159957/Work_Permit_Application.pdfv
We appreciate your understanding during this time.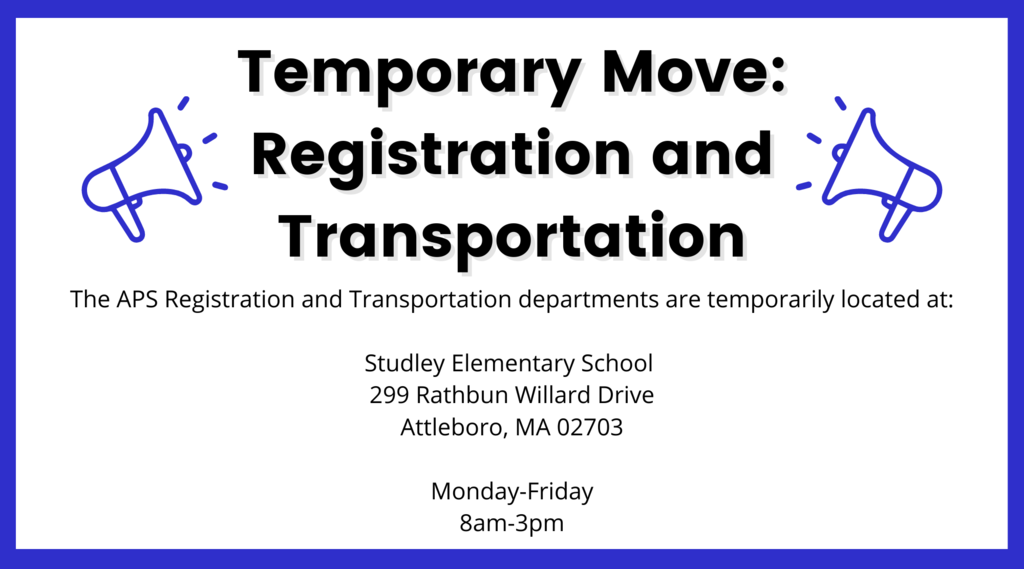 Thank you all for your patience and understanding as Central Office prepares to reopen next week. If you have tried to call or email, please know that our phones and internet will be back online by early next week. We are working to access messages and respond to everyone as soon as possible.

APS Community Flyers: As Attleboro Public Schools (APS) transitions to a new website platform, you can find the Community Fliers for this week using the link below:
https://www.smore.com/09hzd